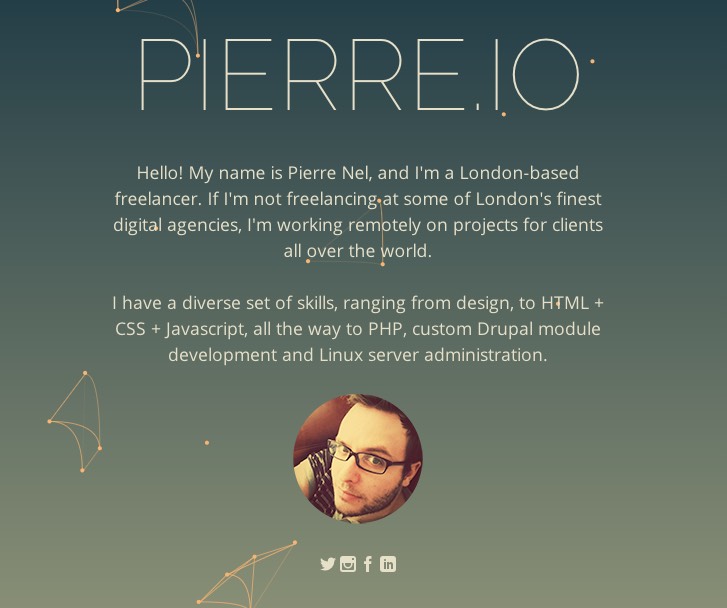 If you're looking for ways to show your back-end knowledge in your portfolio then you'll be especially interested in the takeaways below from Pierre's portfolio.
Pierre Nel is a Web Developer from London with a diverse set of skills ranging from design to front-end, back-end, and devops. Pierre has spent time working for some of London's finest digital agencies, and also takes on freelance work.
Pierre does a tremendous job of: showing the projects he's worked on, detailing his diverse set of skills, and positioning his portfolio for both freelance and full-time agency work. Let's dive in!
Working on your portfolio?
Get my free portfolio checklist (at PortfolioTips.co)—I've broken out the 10 most important things to include in your portfolio. Also includes 3 bonus ways to make your portfolio stand out from the crowd.