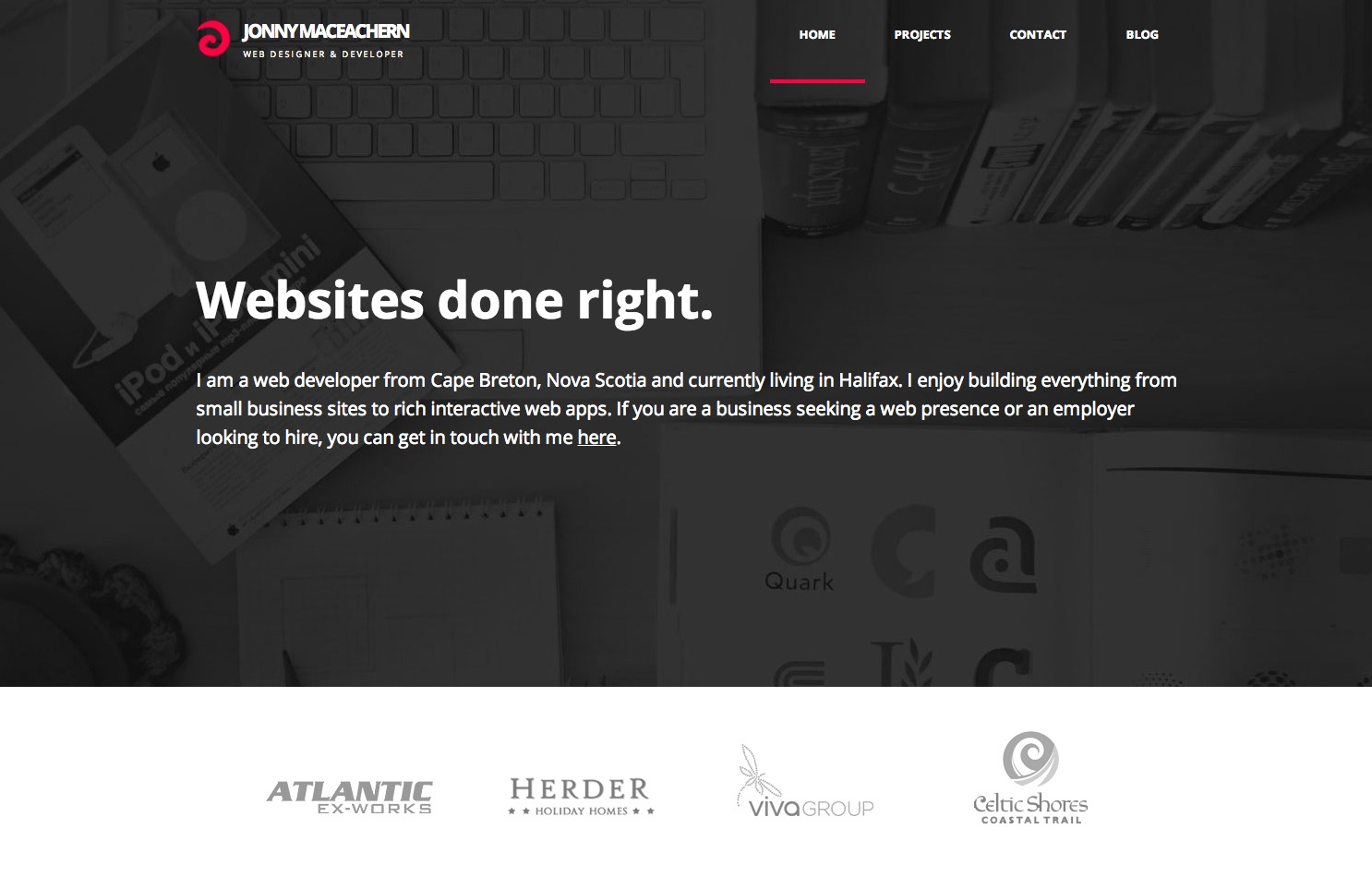 Jonny MacEachern is web developer from Nova Scotia. He graduated college in Spring and is currently looking for a job that allows him to travel and work remotely. One of the biggest strengths of Jonny's portfolio is it's simplicity. It's one page of hand-coded HTML/CSS without using any CMS or frameworks, and puts a strong focus on his work. Let's jump in and look at the biggest takeaways that you can use to improve your portfolio.
Note: This portfolio example is image heavy, and best viewed on as big a screen as possible.
Working on your portfolio?
Get my free portfolio checklist (at PortfolioTips.co)—I've broken out the 10 most important things to include in your portfolio. Also includes 3 bonus ways to make your portfolio stand out from the crowd.