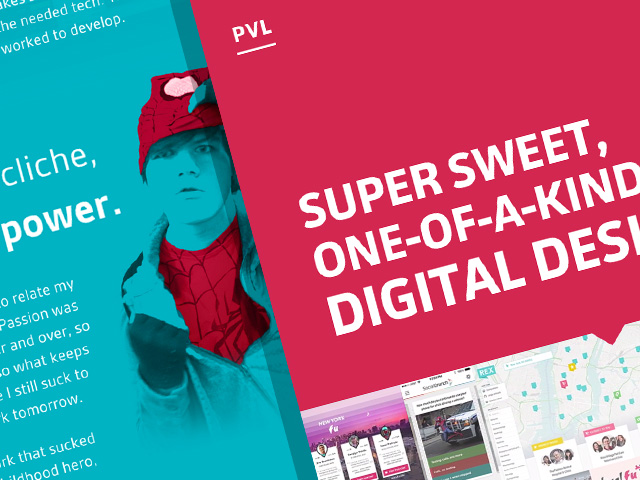 Isaac Paavola is a Digital Designer and Front-end Developer currently working as the Creative Director of a small design agency in New York City.
Isaac's story is amazing. He dropped out of high school at 17 to take on client design work instead of sitting in class. Today, at 21 years old, taught entirely by work experience and personal projects, he has one of the most impressive portfolios I've ever seen.
Isaac:
The idea is to show people something they didn't expect to see. The real challenge isn't making your site easy and simple to use, it's making people actually want to use it!

This is what greets you when you land on Isaac's site
Isaac:
I focused on grabbing attention with a strong first impression that's unlike anything else out there, and then added touches of personality throughout the site. I've found that my approach has been very effective, due in part to how many employers and clients want to work with unique individuals who aren't afraid to take risks and do original work.
Be sure to click through to Isaac's portfolio site, as there are a number of animations that aren't caught by the screenshots below. This portfolio example is image heavy, and best viewed on as big a screen as possible.
Working on your portfolio?
Get my free portfolio checklist (at PortfolioTips.co)—I've broken out the 10 most important things to include in your portfolio. Also includes 3 bonus ways to make your portfolio stand out from the crowd.