Favorite Books of 2021
January, 2022
This year I aimed to read less filler and focus in on more highly recommended books. There were a number that I loved! Here's the best of them…
Greenlights, by Matthew McConaughey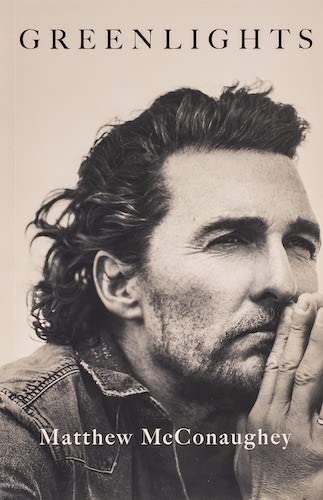 There were two books that made me laugh out loud way more than others this year: Greenlights and Yearbook by Seth Rogen. Both autobiographies with just raw, absolutely hilarious stories.
I went into Greenlights not knowing too much about Matthew McConaughey and that didn't affect my enjoyment of this book. This is a pure, raw, phenomenal story-telling from beginning to end. The audiobook version that McConaughey reads is god-level story telling. The best audiobook performance I've ever heard. On another level from everything else. A lesson in live story telling style and engagement on it's own, despite the fantastic stories.
The Australia story. My god. That shit is unforgettable.
Project Hail Mary, by Andy Weir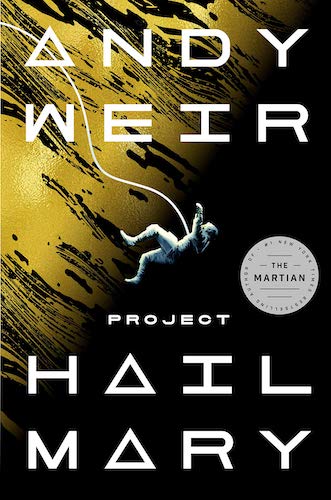 From Andy Weir, who wrote The Martian, another physics-heavy space sci-fi novel. If that sounds like it might be up your alley, you will love this book.
Thoroughly captivating from beginning to end; well paced, well executed, completely engrossing. There were some big jaw drop moments, some moments where I just HAD to keep reading to find out what happened next, and some leisurely deep relationship progression.
I'm glad I saved this to read on vacation where I could blast through it in a week. It made 10 hours of car driving much more enjoyable!
Richer, Wiser, Happier, by William Green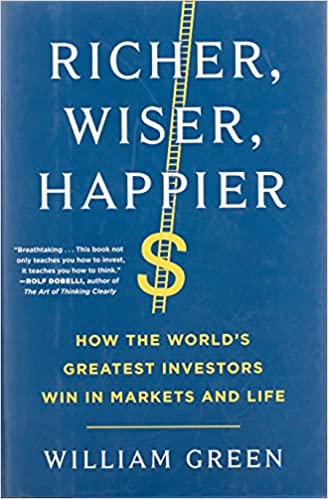 A deep dive into investment and life philopsophies from a number of the world's greatest investors. This book was synthesized from many in-person interviews over a span of 25 years, with excellent interviews with investors I didn't previously know about.
There is an incredible diversity of perspectives here, some of which really resonated with me. The Jean-Marie Eveillard, Joel Greenblatt, and Charlie Munger chapters were fantastic. A remarkable book on investment strategies.
Relationships, by The School of Life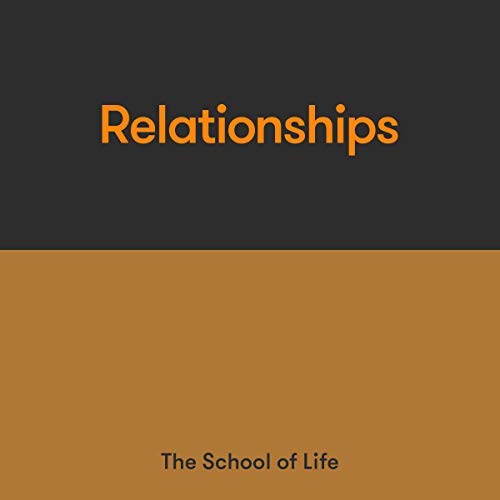 I discovered The School of Life books this year, and two that are now my favorites for their subject area. First I read The Good Enough Parent, a fantastic book on raising kids. Then moved on to Relationships, an incredible book understanding romantic relationships.
The author comes across like an eloquent relationship councilor, describing the most important themes they've observed over the course of their career. The style is frank, practical and psychology-oriented. Just like The Good Enough Parent, the focus here is on explaining important social/emotional dynamics and giving a multi-sided view of what's going on within a relationship. It helped me unlock a little more empathy, by better understanding different needs within my relationship.
The Inner Game of Tennis, by Timothy Gallwey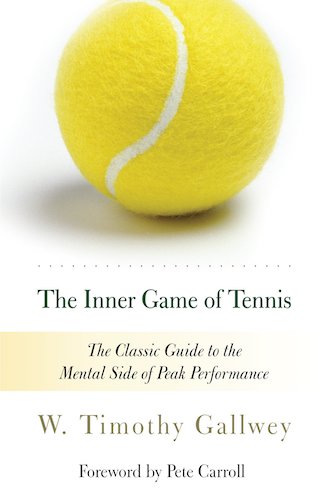 I went down a super enjoyable rabbit-hole this year learning to play tennis. This book helped me to see big errors in my mental game, and provided precise suggestions on how to fix them.
Back when I was a professional poker player I was fortunate enough to work with a top mental game and mindfulness coach and see the results that had on my game and earnings. Some of concepts in this tennis mental game book are similar to poker. To give a simple example: when you're losing, you become eager to force the action into your favor. In poker that might mean playing a hand you might not normally play, or bluffing too much. In tennis that might mean adding extra power to your returns, or attempting to hit winners to close out points too quickly. This is detrimental to your game overall. The tricky part is being aware when you are starting to veer into that behavior and understanding how to control it.
The Inner Game of Tennis goes deeper and adds in another layer—physical technique. Tennis has a range of complex, fluid physical motions—like the serve, which uses all of your muscle groups to execute well. The book delves into an enlightening exploration of how your subconscious mind is actually much more capable of controlling your body than your conscious mind. It proposes that you need to let go and give your subconscious mind control (especially when you are losing), and that heavy-handed attempts at correction with your conscious mind during play are likely to be harmful. The detail the book goes into with wide-ranging examples is fantastic and there's a lot here that's broadly applicable outside of tennis.
I also gave 5 stars to…
📚 Looking for more books? Here's a link to every book I read in 2021 on Goodreads, and blog post links to my favorite books of 2020 and 2019.