Favorite Books of 2019
January, 2020
Over the last year I read some incredible books. I discovered a number of them from seeing what friends and folks I'm following are reading, so I'd like to share mine too. Here are my favorite reads from 2019, hope you find something that jumps out to you.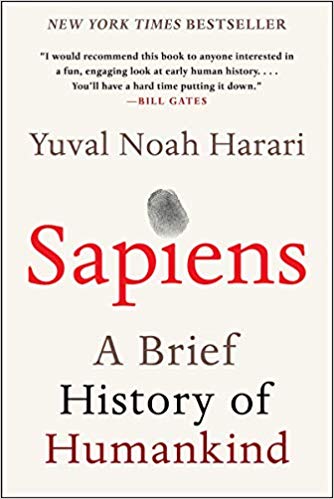 One of the best books I've ever read. The author has such a strong understanding of political, religious, social, and emotional systems, combining this knowledge beautifully to describe how the world has reached its current state.
Sapiens is a 4 part book, I really struggled with interest in part 1, but parts 2 and 3 build up to a tremendous part 4 on the scientific revolution. With particularly awesome chapters on capitalism and happiness.
Sapiens covers a broad ranges of different topics and was a great jumping off point to other books, to go deeper on economics, history, social systems, data, politics, and the future.
I also gave 5 stars on Goodreads to Yuval's 2nd book, Homo Deus, which is worth it solely for the last chapter: The Data Religion, covering Dataism. It's phenomenal. Homo Deus contains a few other great chapters: chapter 3 on how huge bureaucratic systems (like governments, countries) can or can't be changed, chapter 6 on capitalism and growth, and chapter 8 on the human mind, the experiencing self and the narrating self. I'd recommend reading the last chapter of Homo Deus first, then dive into the most interesting chapters from there.
I wouldn't recommend Yuval's third book 21 Lessons For The 21st Century as strongly. I enjoyed it but it's much weaker than the other two, the content heavily overlapping with them.
A Thousand Splendid Suns, by Khaled Hosseini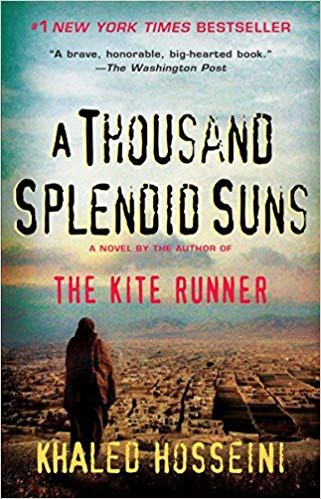 A gripping, heart-wrenching, tale of human persistance.
Set in Kabul, Afghanistan, the story tracks two women through a history of war and occupation by regimes which are particularly oppressive to women, like the Taliban.
A very emotional book, it moves between being frightening, infuriating, and touching. Covering themes of family, love, and hope. The author does an amazing job of painting an intimate picture of Kabul and Afghanistan.
While brutal, it's an inspiring example of how tough humans can be, and the remarkable persistance of strong women.
I read this after reading The Kite Runner which is similarly brutal, gripping and absolutely fantastic.
With both A Thousand Splendid Suns and The Kite Runner, as soon as I hit the halfway mark of each book I had to race to the end. They're both so gripping!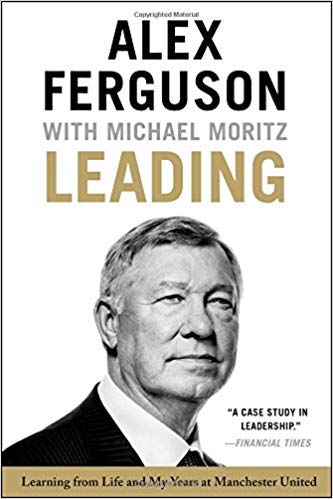 Alex Ferguson is the best football manager of all time, with an tremendous record of success while at the helm of Manchester United. He got there with hard work, from the bottom-up, starting out from a working class family in Glasgow, Scotland.
At the point in his life where he wrote this book (post-retirement), he has strong perspectives on business, finance, and politics. Some of these perspectives were gained from his teaching of leadership at Harvard, and others from his sons, who work in business and finance.
This book is written with a slight slant towards usefulness for start-ups and businesses, occasionally making comparisons between football management and business management. He offers anecdotes from discussions with politicians, such as the Prime Minister.
I particularly enjoyed the chapters on building a team and culture around long-term thinking and decision making. This viewpoint is rare in modern football, where so many managers are sacked after hitting a string of bad results. His focus on hiring and youth development is incredible, with multiple chapters describing how he built one of the best teams in the world, and a lasting culture of dedication and excellence.
Alex isn't afraid to call people out personally, describing their successes or failings. I don't feel like he held anything back in this book, putting it all out on the table, right down to how his family and marriage worked around his strenuous job. There's a great section on how he views retirement and eventually made the transition.
I preferred Leading to his previous book, Managing My Life which although still great, was written 16 years prior to this one, with less of an angle on business.
The Line Becomes a River, by Francisco Cantú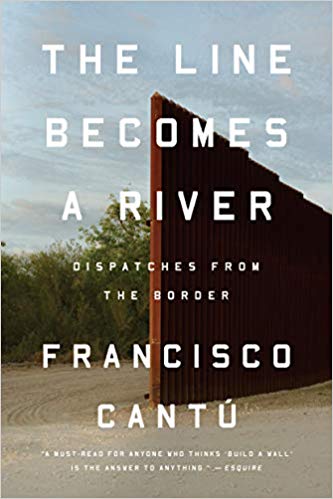 I particularly enjoy books that give me a different perspective, regardless of whether I agree with their point of view. Especially those from an author that describes their experiences authentically. I'm also very interested in immigration and multi-culturalism, so this book hit my sweet spot.
Francisco Cantú's mother is the daughter of a Mexican immigrant, and he was raised near the border in the Southwest. After spending time as a park ranger, he's compelled to join the US border patrol. He gives an amazing in-depth perspective of the training and day-to-day work of a border patrol agent at the US/Mexico border. Covering cartels, drug smuggling, human trafficking, how the agents track coyotes, and the interactions with immigrants Cantú captured. The stories can get pretty harrowing.
The last part of the book covers a time after Cantú has left the border patrol, giving the perspective of a hard-working Mexican immigrant friend working and living with his family in US and encountering struggles with US immigration.
This isn't a political book, and doesn't come with Cantú offering any particular political agenda or solutions. Just a deep, personal look into what it's like at the border, both from a border agent's perspective and (in the last part of the book) an immigrant's perspective.
Permanent Record, by Edward Snowden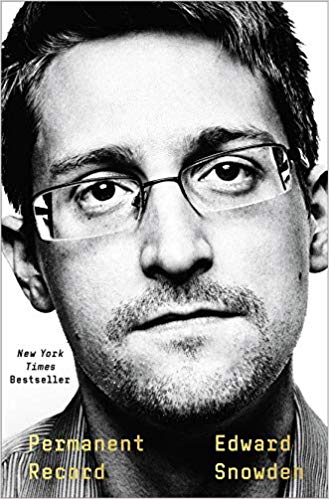 Slow and biography-like in the 1st half, leading into a powerful 2nd half which provides a detailed picture of surveillance by the American government and insight into how government systems operate (technically, socially, and politically).
One of my favorite parts of this book was the gritty, tense, personal tale of how Snowden extracted the classified information from secure systems and facilities and executed on the leak.
I doubt there's another book like this due to the uniquely high level of access Snowden had to classified material, coupled with the breadth of his understanding of the government. Huge appreciation for the level of transparency contained in this book—it's eye opening. I'd also recommend Snowden's 3-hour long interview with Joe Rogan which covers some of the key points of this book.
Those were my favorites of 2019—here's a link to all of the books I read in 2019 on Goodreads.